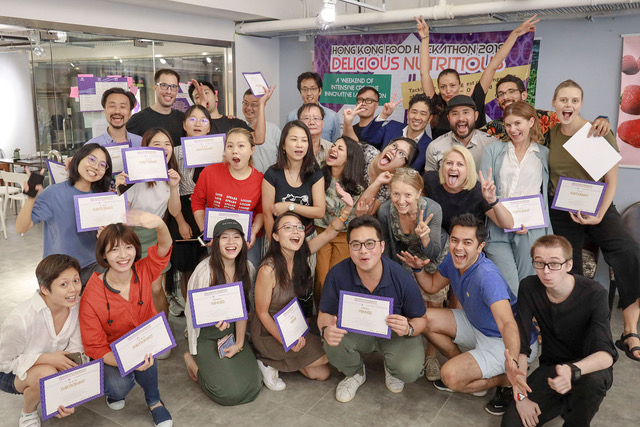 The Hong Kong Food Hackathon 2019 took place over the weekend of 20-22nd September 2019. An Intensive, fun and creative weekend to tackle, and develop solutions to address one of our most pressing issues of our time the food system. At this time global leaders were being called into action to combat climate change. The world is being brought to account by young people who took to the streets. With demonstrations, activities and rally's happening across the globe. Here in Hong Kong – The Hong Kong food hackathon 2019 – proposed alternative ways to tackle climate change, through re-imagining our food and the ingredients used to create new foods, in such a way that we might start to change both the impact driving climate change and lead to healthier individuals, society and environments. "Diets inextricably link human health and environmental sustainability." Lancet commission report (2019).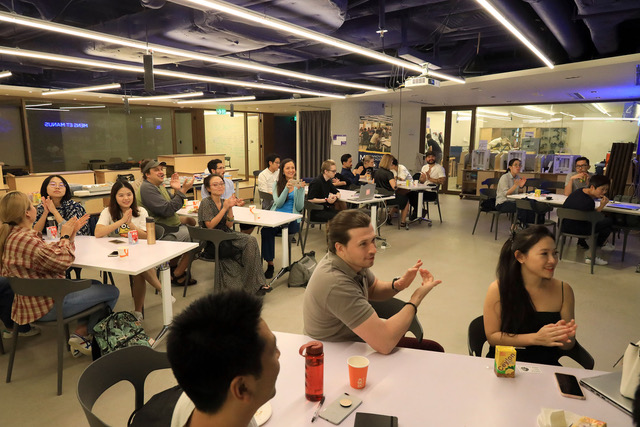 What is Food Hackathon?
A weekend of intensive collaboration, learning, ideation and doing to create new food business concepts and food prototypes that can sustain us into the future. That both contribute to a positive impact for our futures and well-being now. Each new food concept tackles climate change as it is designed by applying the principles of the circular economy.
What happened over the weekend ?
A diverse group of individuals with a passion to start or contribute to a food start-up, from as far as Sweden, Switzerland, USA, Singapore, India and some 50% native Hong-Kongers, came together to learn and put ideas into action and tackle our complex food problems. Some came with no ideas, others with some thoughts and some with definitive plans to realize an ongoing food challenge. Everyone learnt something including new ways of creating while having fun doing it.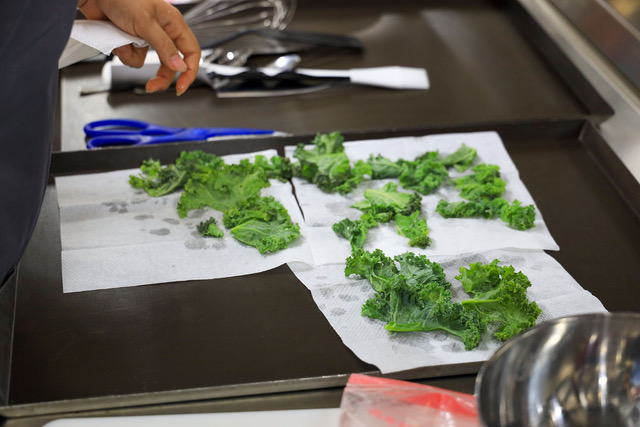 Over the weekend teams formed to find better culturally situated, local and regional, solutions together: developed their ideas, conducted research among their intended targets, fine-tuned their concept to turn it into a business plan, experimented in the kitchen with the help of chefs, nutritionists and well-being coaches; in the end each team pitched their business plan to judges who later tasted food prototypes in the kitchen. The judges, recognized in their fields for their expertise and knowledge, both in practice and academic, of the food system, drew on aspects of food safety, innovation, impact investment and design. Whereby this year's winner and runner's up took a locally and
regionally loved food and gave it a contemporary make over in such a way that the food chain and the new food product address's new palates, new goals and most importantly delivers on needed nutrition and delicious experiences.
Learn more about the event: https://www.facebook.com/HongKongFoodHackathon/