Smart-Space Startup Exchange: Robotics Process Automation (RPA) 101: Building Your First Bot
18/06/2020 4:00pm - 5:30pm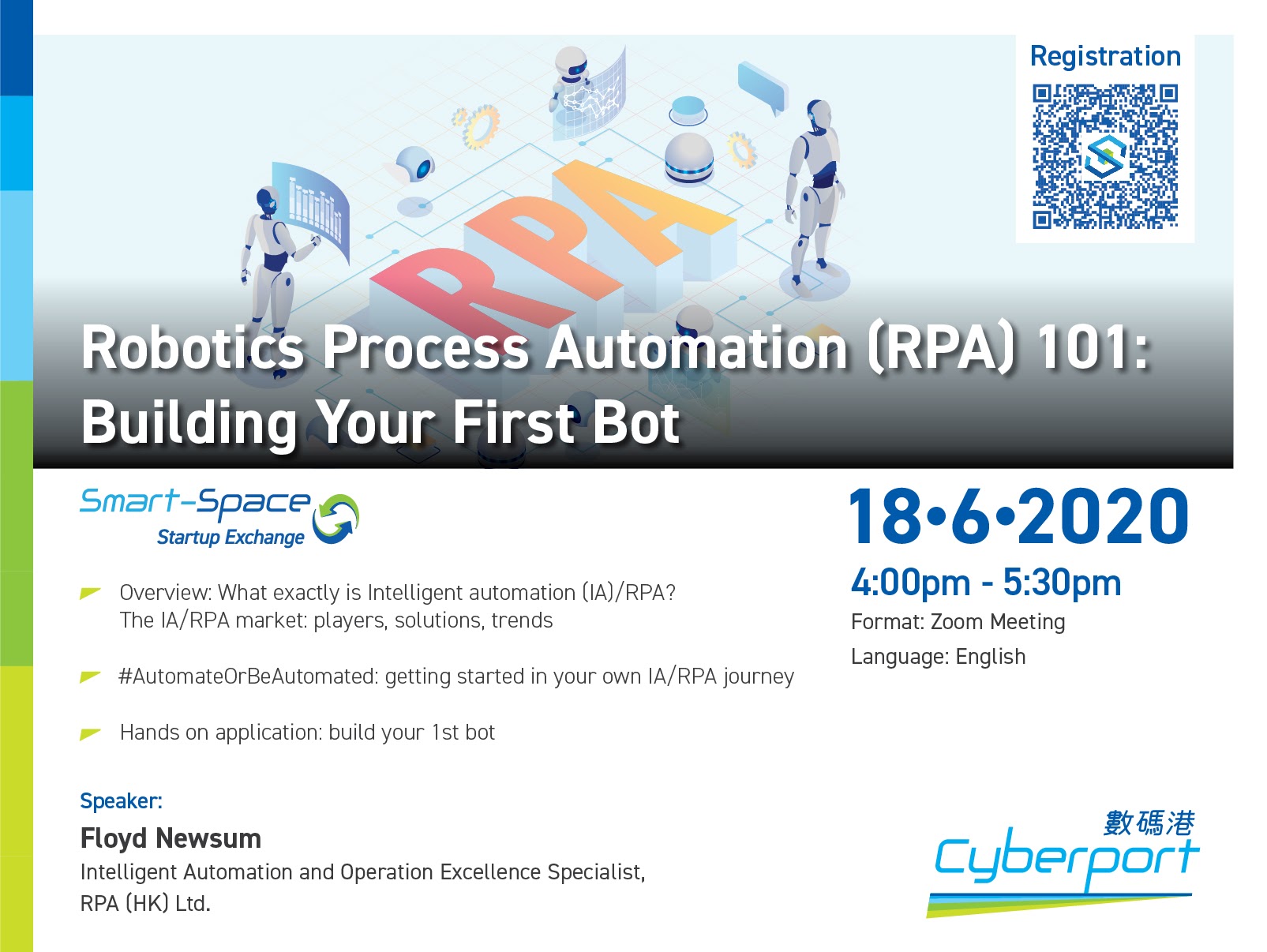 Date:  18 Jun 2020 (Thur)
Time: 4:00pm – 5:30pm
Format: Zoom Meeting
Language: English
Topics:
– Overview: What exactly is Intelligent automation (IA)/RPA?
– The IA/RPA market: players, solutions, trends
– #AutomateOrBeAutomated: getting started in your own IA/RPA journey
– Hands on application: build your 1st bot
Speaker:
Floyd Newsum, Intelligent Automation and Operation Excellence Specialist, RPA (HK) Ltd.
Floyd is an Intelligent Automation (RPA + AI) and Operational Excellence specialist. He helps firms achieve strategic goals via the use of process improvement and agile methodologies paired with RPA, OCR, AI/ML, plus other adjacent digital technologies. Floyd is a trusted advisor to the C-suite for technology enabled business transformation. He has an over 15 year track record of successfully assisting multinational corporations in achieving performance targets
For more information, please click HERE.