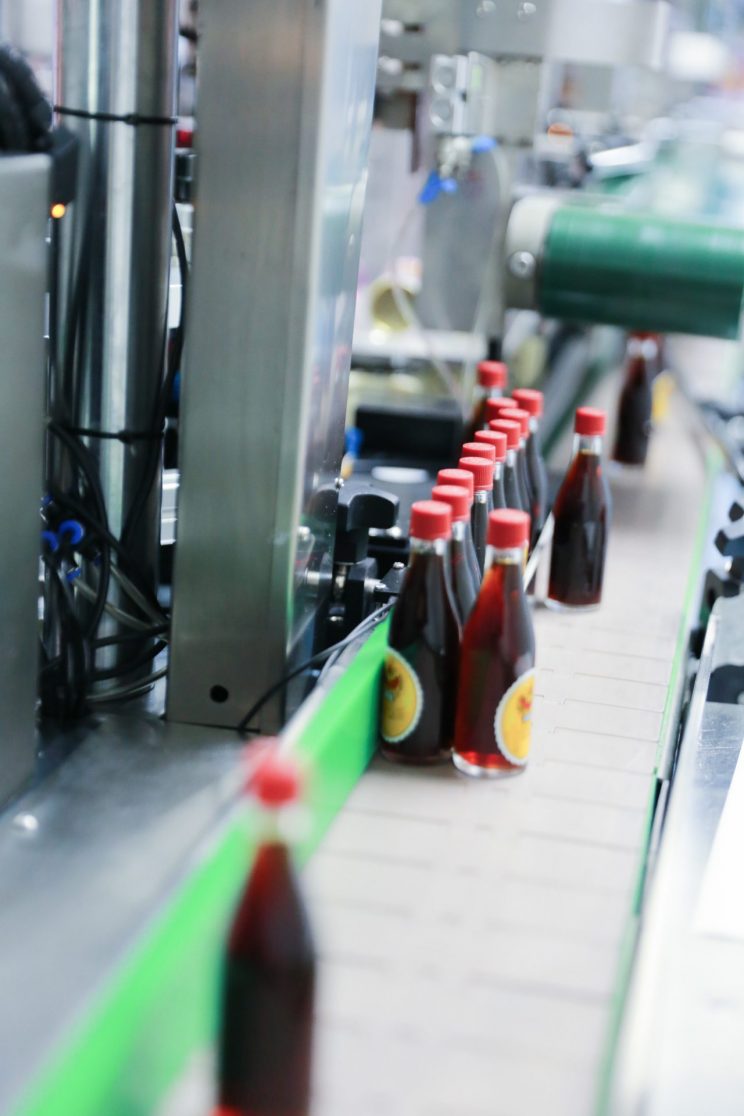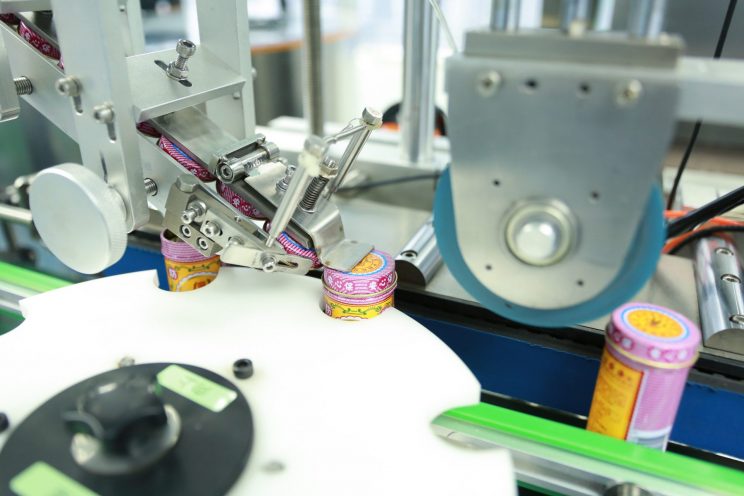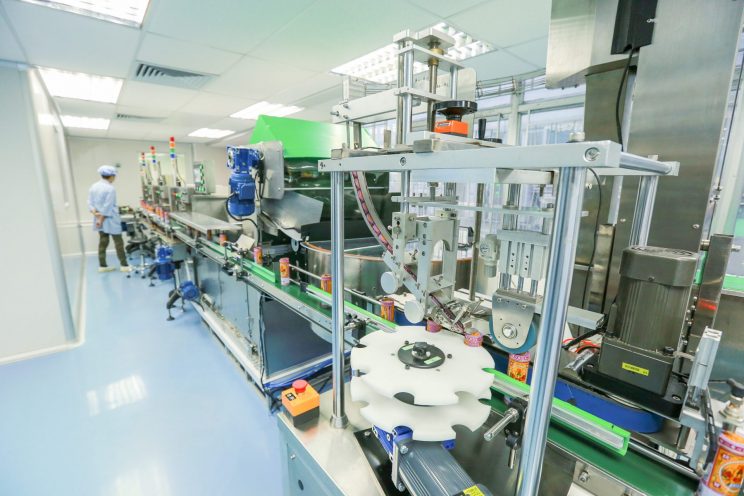 The Smart Product Packaging Machine developed by HKPC can enhance the productivity and improve the product packaging quality.
"Reindustrialisation" is just for high-end industries? Traditional industries are also in need of business upgrade towards new technologies and smart manufacturing to adapt to changing times and competiveness enhancement, as well as to retain the brand value of traditions at same time to win market. HKPC recently helped a GMP accredited Proprietary Chinese Medicines manufacturer, founded a Century ago, to develop and build an intelligent automatic packaging system, which can fulfil the complicated and stringent packaging requirements for Chinese medicine products, resulting in improved packaging quality.
Po Sum On Medicine Factory Limited (Po Sum On), with its products entirely made in Hong Kong for more than a Century, has been striving for adding value to its product and business, and became one of the earliest few Good Manufactory Practice (GMP) accredited Proprietary Chinese Medicines manufacturers in Hong Kong in 2013.
According to Mr KWOK Tze Ming, the third generation master and General Manager of Po Sum On, most operation processes are still relied on manual works today despite of the advanced business development. While most of the existing technical staffs are retiring soon, it is increasingly difficult to recruit skillful operators or young trainees. The medicine factory is hence looking for smartification and automation, and planning to set up a smart automation system for GMP product packaging in Wong Chuk Hang to enhance the productivity and mitigate the problem of labour shortage.
Since no automatic packaging machines specifically designed for traditional Chinese medicine industry are available in the market, Po Sum On then collaborated with the Hong Kong Productivity Council (HKPC) to develop a dedicated fully automated packaging machine, which enables all-in-one production from wrapping glass bottles with instruction sheets, packaging, sealing to quality assurance for different processes and appearance. The capacity of the system is 3,000 bottles per hour, with an intelligent control software to fulfil the complicated and stringent production and packaging requirements for Chinese medicine products.
The automated machine is required to fit for different sizes of various packaging materials, and hence machine vision systems are applied to monitor entire system performance, ensuring no conformation and appearance defects in packaged bottle and instruction sheet for better product packaging quality and robustness and the assurance to comply with GMP-related rules and regulations.
In addition, the new machine can also help enhance production management and market competitiveness by capturing real time data of production, machine, quality and energy with a built-in system, not only for the closer monitoring of the entire system performance, but also for the preparation for the deployment of Industrial Internet of Things (IIoT) in the factory.
HKPC possesses professional consultants who are qualified as "Certified i4.0 Trainer & Expert" and "Implementation Consultant" by the Fraunhofer Institute for Production Technology of Germany, as well as expertise in the integration of artificial intelligence, robots, the Internet of Things and big data, assisting Hong Kong industry upgrade and transformation towards i4.0 Smart & Innovative Enterprises.
Eligible manufacturers planning to set up new smart production lines in Hong Kong can now apply the Re‑industrialisation Funding Scheme (RFS) under the Innovation Technology Fund (ITF) of the HKSAR Government for financial support. The Government will provide funding on a 1 (Government): 2 (company) matching basis. The funding ceiling is one-third of the total project cost or HK$15 million, whichever is lower.
Practical Experience in Reindustrialisation
"Time-honored brand should also keep pace with the times to inherit the history," said Mr KWOK Tze Ming, General Manager of Po Sum On Medicine Factory Limited.
Know more: https://www.hkpc.org/en/our-services/iiot/latest-information/hkpc-reindustrialisation
Source: Hong Kong Productivity Council
For Inquiry:
Hotline:2788 5555
Email:service@hkpc.org