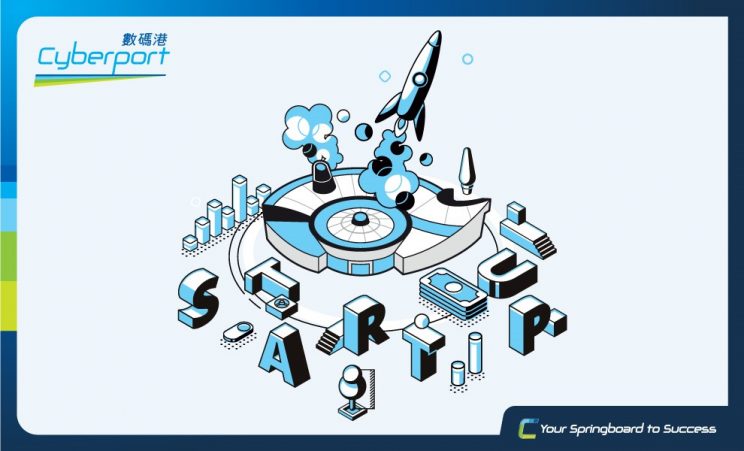 Cyberport is an innovative digital community with over 1,900 technology companies.  With a vision to be the hub for digital technology and contributor to the economy of Hong Kong, Cyberport is committed to nurturing a vibrant tech ecosystem by cultivating talent, promoting entrepreneurship among youth, supporting start-ups on their growth journey, fostering industry development by promoting strategic collaboration with local and international partners, and integrating new and traditional economies by accelerating digital adoption in the public and private sectors.
The Cyberport Creative Micro Fund and Cyberport Incubation Programme are open for applications with deadline on 3 Apr 2023. The programmes are offering funding from HK$100,000 to HK$500,000 and comprehensive entrepreneurial supports from co-working spaces, hardware and software facilities, training & mentorship, product and business development to investment opportunities to help start-ups to pursue their entrepreneurial dreams.
1/ Cyberport Creative Micro Fund (CCMF) encourage innovation and creativity by sponsoring high potential digital tech start-up projects and business ideas. It provides up to HK$600,000 funding to support innovative ideas and early-stage start-ups development over a project period of 6 months. Apart from cash grant, CCMF gives you access to Cyberport's extensive resources and support for innovators and entrepreneurs, including:
Mentorship and business advice
Business development and investment connections
A local and global business network
Publicity and promotion
Industry recognition and validation
Alumni network and peer support
Applicant can apply for the programme as an individual or as a limited company.
2/ Cyberport Incubation Programme (CIP)
The programme provides up to HK$1,000,000 resources and HK$200,000 rental subsidy to accelerate your business. During the 24-month programme, in addition to the funding support, incubatees can also tap to other extensive resources & supports ranging from business development & investment connections, publicity & promotion, mentorship & business advice etc. Participation in the programme can be on-site at Cyberport or off-site at their own premises. (We provide rental-free office space (subject to availability; with monthly management fee) in our Entrepreneurship Centre).
On top of the CIP, Cyberport provides a comprehensive platform to foster success for digital tech entrepreneurs. Upon admission to the CIP, companies can also enjoy financial support for joining accelerator programme, and tap to Cyberport Macro Fund (co-investment fund) and our Enterprise & Investors Network, as well as the Innovation & Technology Fund programmes.
A Quick note on Eligibility
A viable business plan for a product / service solutions to be ready for market within 12 to 18 months
Applicant must be a registered digital tech company limited by shares (or in progress of incorporation) under the Companies Ordinance in HKSAR and the date of incorporation must be less than 7 years upon application deadline
Founders of the Applicant collectively (legally and beneficially) must hold at least 51% of the company shares or absolute control of the Applicant at the time of application submission and throughout the Programme Period
All Incubatees shall maintain local presence with at least one local authorised representative physically working in Hong Kong (mainly to support local operation and product development) in the incubation period. Such a representative shall be either a Founder/Co-founder or a local full-time staff employed by the Incubatee.
Application Procedures
The application deadline for both programmes of the next intake (May 2023 intake) will be on 3 Apr 2023. Applicants are required to submit an online application via Cyberport Entrepreneurship Management System. Please also check out the guides and notes for applicants before submission.