How to Build a Sustainable Startup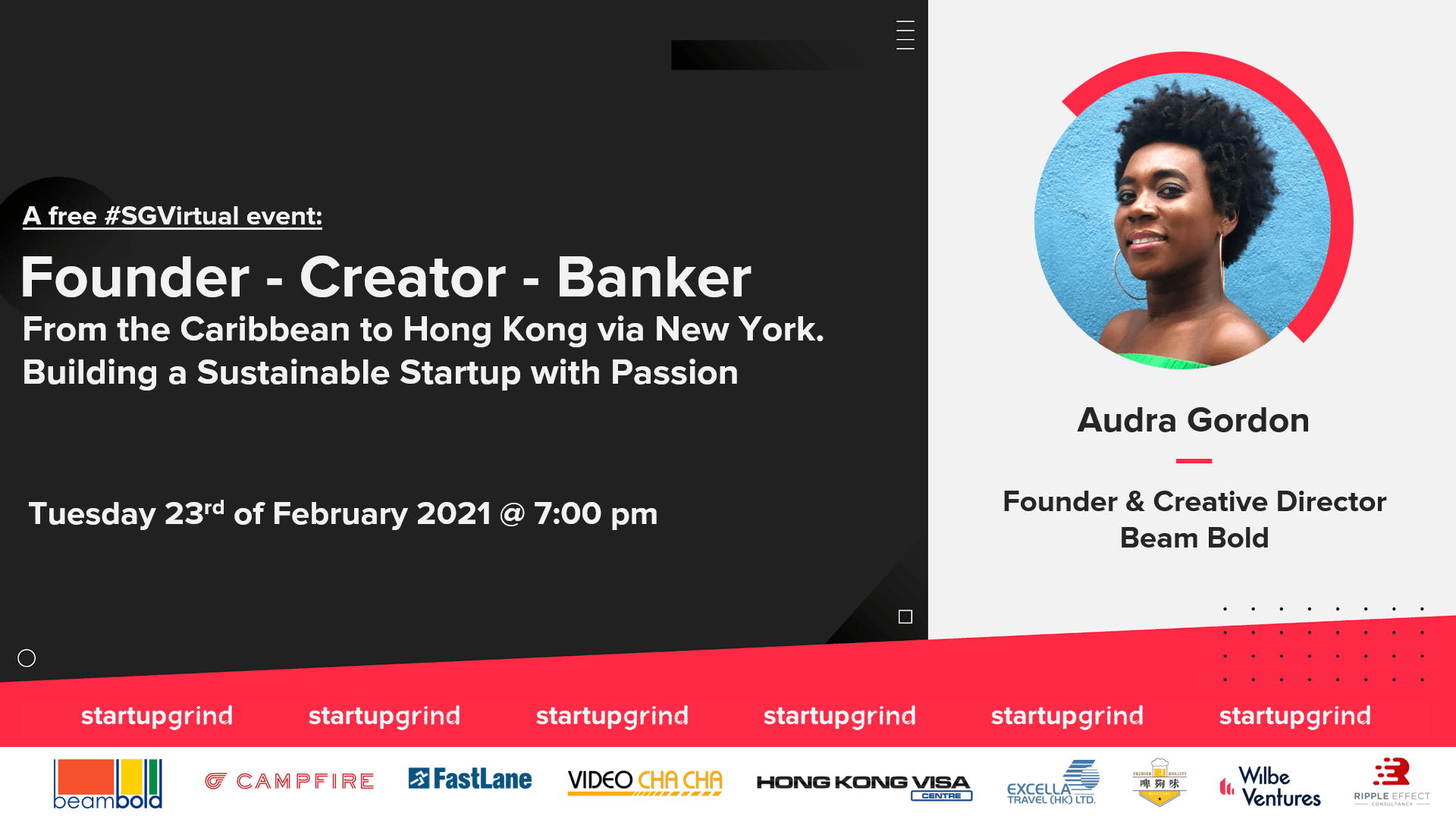 Did you know that the textile industry is the world's 2nd most polluting industry & that 85% of clothing produced end up in landfills?
Join us for a free webinar on Tuesday the 23rd of February, and learn from Audra Gordon, Founder & Creative Director of Beam Bold, about how she addresses this challenge and why she is also passionate about size inclusion.
Date: Tuesday, February 23rd
Time: 7 pm Hong Kong time
Speaker: Audra Gordon, founder of Beam Bold
Ticket (Free): https://bit.ly/SGHKxBeamBold
Discussion Topics
– How to build a sustainable startup
– How Beam Bold turned the Fast Fashion supply chain on its head with production on demand
– How to turn exploration and passion for travel into a business opportunity
Audra is a Founder, Strategy Consultant, & Business Development Professional with extensive retail banking experience and sustainable fashion. Leading with a passion for sustainability and cultivating partnerships across the globe.
She is also an Entrepreneur in Residence at the Explorium in Hong Kong, an innovation hub powered by the Fung Group.