StartmeupHK Festival 2020: Connected Cities Conference
06/07/2020 12:00pm - 7:00pm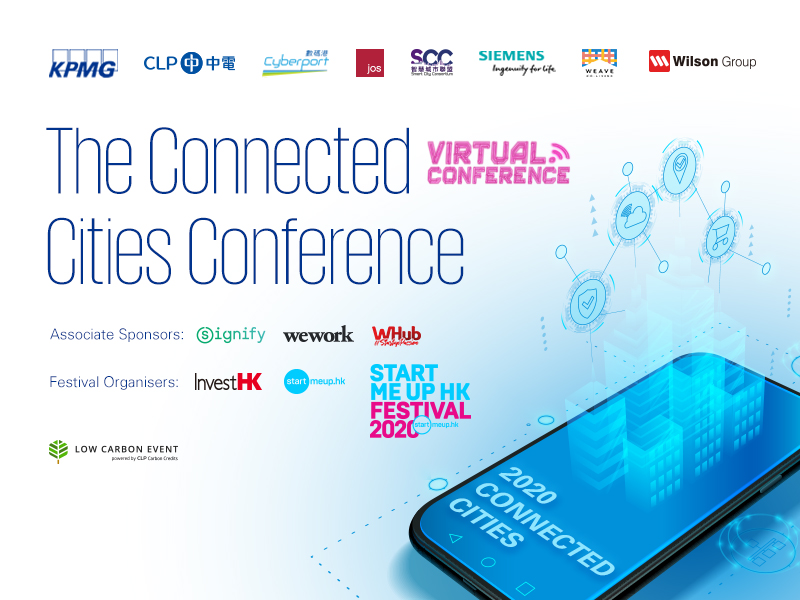 We're excited to invite you to join our event and learn more about how Smart / Connected Cities around the world are using the latest technology and finding more innovative solutions on city living.
Connected Cities Conference will be showcasing innovations for the next generation of city living. We will be featuring global and regional speakers from academia, business and leading entrepreneurs to showcase examples of a number of smart / connected cities and technologies from around the world including IoT, AI and Data Analytics to enhance a city's liveability, workability and sustainability.
For more information, please click HERE.