Webinar: Insights from the UK and Hong Kong for Tech Scaleups and Investors
14/07/2020 4:00pm - 5:00pm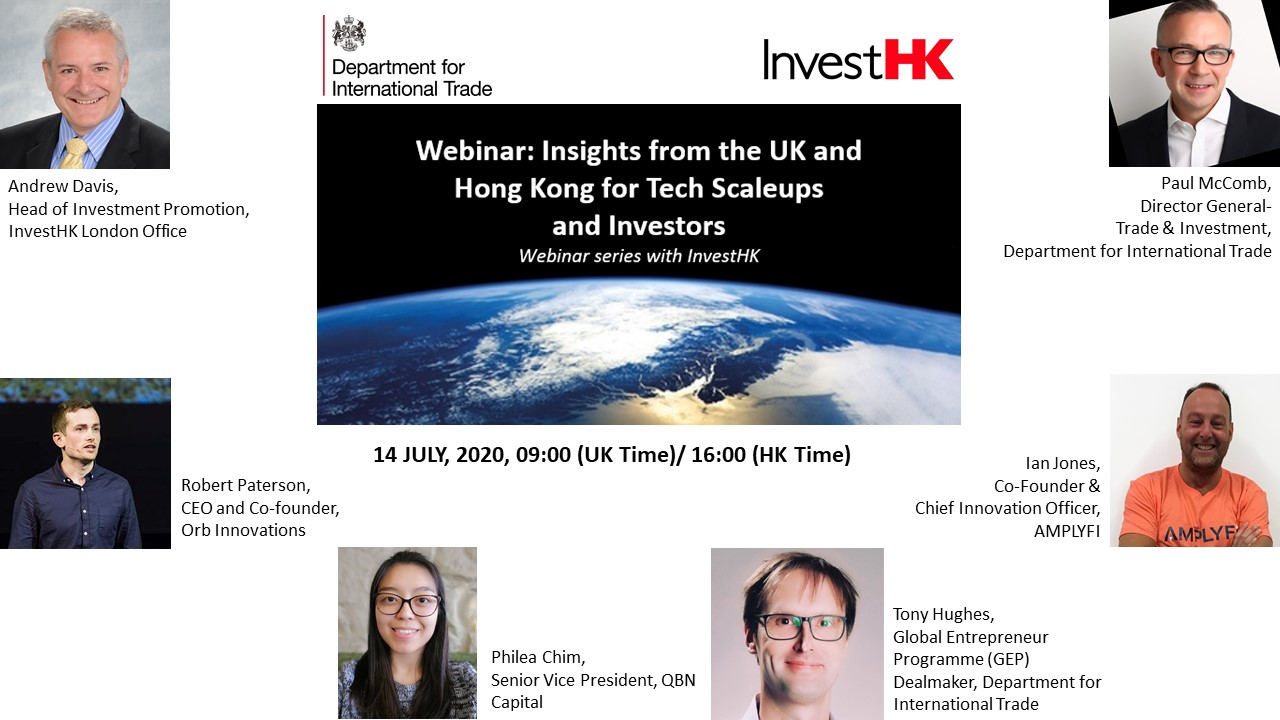 Following on from the virtual edition of the Startmeup Festival 2020, InvestHK and the Department for International Trade (DIT) will be co-hosting a webinar on 14th July 2020 to give tech scaleups and investors insights into doing business in Hong Kong and the UK.
DIT's Director-General Trade & Investment (Hong Kong & Macao), Paul McComb, will share insights into the developments in the UK regarding its exit from the EU, joint Government collaborations and the tech ecosystem. We will also be hearing from the Global Entrepreneur Programme (GEP) and what support they and DIT offer to scaleup companies, as well as the success story of Polydigi Tech's expansion into the UK from Hong Kong.
From the Hong Kong angle, we will hear from UK scaleup companies, namely AMPLYFI and Orb Innovation, which InvestHK has been assisting with their business expansion plans from the UK to Hong Kong. We will also hear from QBN Capital, a Hong Kong based tech-focused VC fund, who has invested in a number of tech scaleups from the UK and has an interest in bringing more to Asia. The panel discussion will be moderated by Mr Andrew Davis, Head of Investment Promotion from InvestHK (UK Office).
There will be an opportunity to ask any of our speaker's questions at the end of the webinar, or feel free to submit them before the event on our registration form.
For more information, please click HERE.