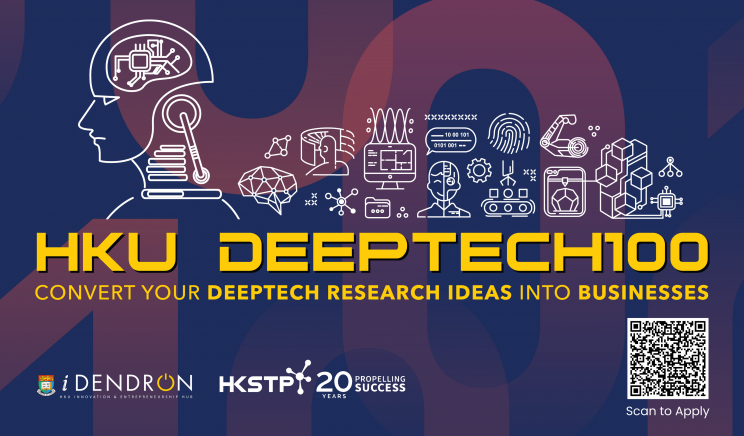 HKU DeepTech100 is a one year co-ideation programme with HKU iDendron and HKSTP. This programme is first of its kind in Hong Kong aiming for translating deep tech research outcome from top university into future businesses. HKU and HKSTP will joint force to provide research and development resources as well as funding, business and startup support. Be sure to apply for HKU DeepTech 100 if you are looking for comprehensive entrepreneurship support and non-equity funding to commercialise your deep tech research project and convert it into innovative startups!
Application deadline: 23 October 2022
For more information and application, please visit HERE.