Avoid The Most Detrimental Thing When Pitching New Business Ideas to Investors
26/10/2022 4:00pm - 5:00pm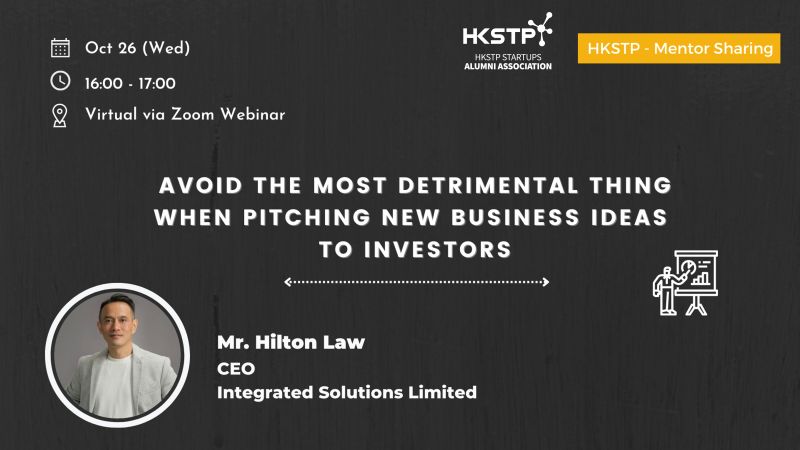 Having a successful pitch is paramount to all entrepreneurs. But have you had that regretful 'ah, I should have done this, said this instead' feeling after a bombed pitch.
Have you considered what is the single most important thing the investor is looking for? How to convince the investor to invest their money and make money in return? Start from conveying your passion when presenting to the investor, to creating a value proposal, which is going to stand you in very good stead.
For more information and to register, please visit HERE.