Future City Summit Annual Conference 2021 (Sponsored by InvestHK and Tsangs Group)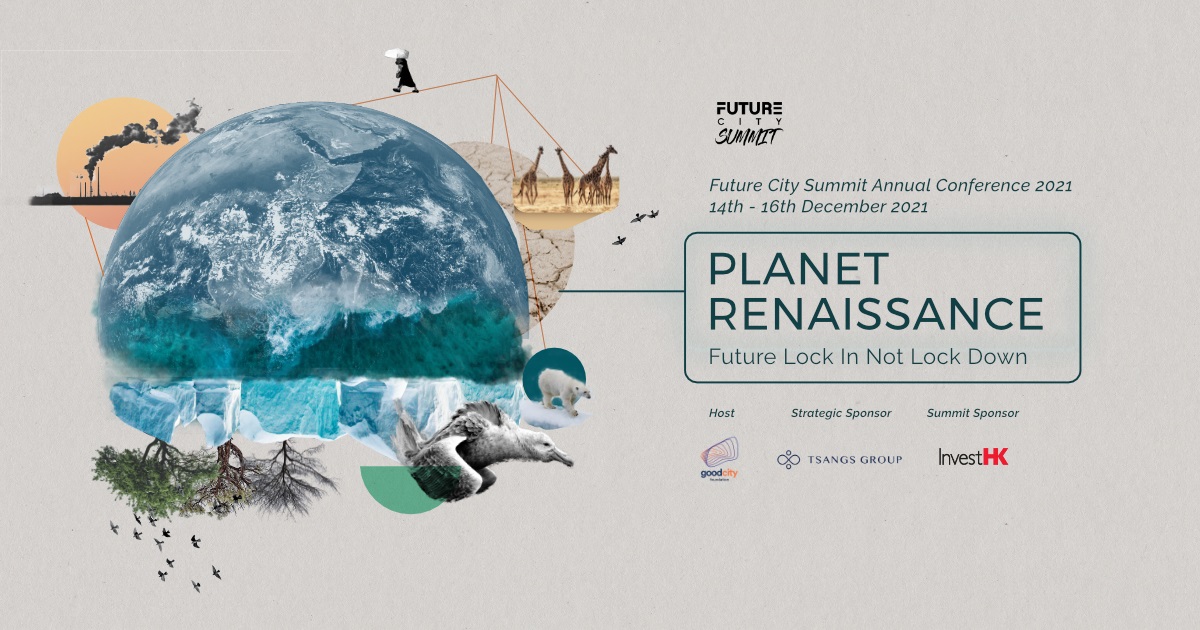 Covid-19 can stop us from gathering, but not from learning and making the world a better place. Supercharging the much needed global revisit of collaboration on critical. Future City Summit 6th Annual Conference, supported by Invest Hong Kong, will be held on 14th – 16th December 2021 in Hong Kong and Guangzhou virtually with the main theme "Planet Renaissance: Future Lock In Not Lock Down".
The event is calling out urban tech projects submissions and recruiting interested young leaders in policies, technologies, corporates, academic and non-profits and parties to register, celebrate and co-create the new thoughts of collaboration for sustainability in emerging Asia, Africa, Europe and North America.
The summit adhered to the Green Economy Agenda by assembling 300 guests from urban development, real estate, urban technologies, related private sector and industry leaders. Some of the event highlights:
– Keynote Session with senior representatives of Hong Kong SAR Government, Mainland China and IoT and Urban Transformation of the World Economic Forum:
The Honourable Bernard Charnwut Chan, GBM, GBS, JP– Convenor of the Non-Official Members of the Executive Council of Hong Kong SAR and the President of Asia Financial Holdings
Prof. Witman Hung JP– Principal Liaison Officer for Hong Kong, Shenzhen Qianhai Authority
Jeff Merritt– Head of IoT and Urban Transformation and Member of the Executive Committee of the World Economic Forum
– Panel Discussions with the 32 top-notch industry thought leaders in the African Union, Ministries in Southeast Asia, South Asia and newly expanded regions such as Switzerland and North America.
For more information, please visit HERE.