The Future of Finance 3 : How DeFi is Democratising the Financial World
21/07/2021 7:00pm - 9:00pm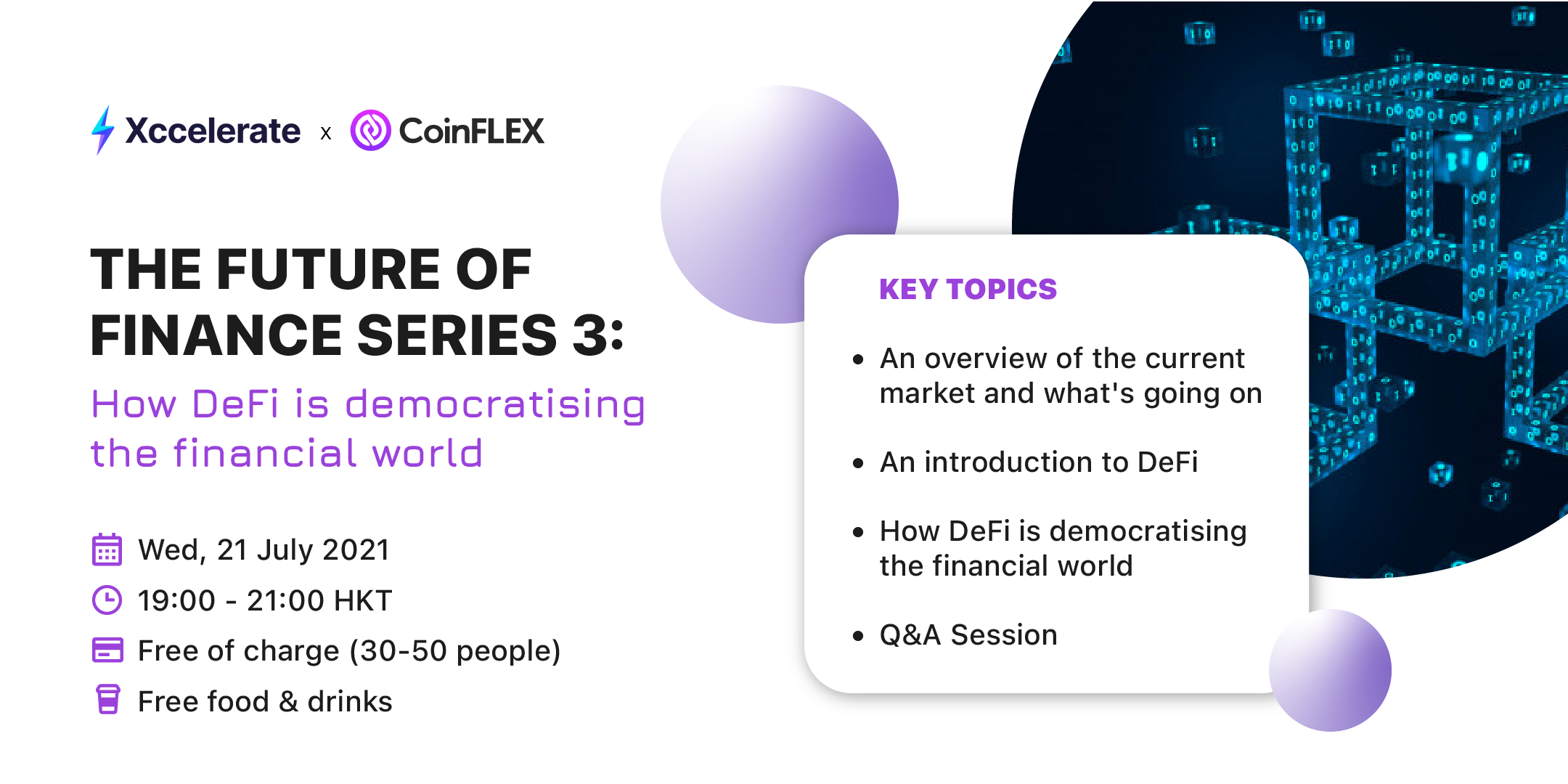 A three-session Hybrid discussion series led by CoinFLEX and Xccelerate covering the latest financial trend.
Blockchain technology is transforming the digital and financial landscape of the world. As more B2B and B2C businesses are needing to shift towards a digital market, blockchain has the potential to be a pivotal technology for digital transformation.
The latest innovative trend in the Blockchain and Crypto world is all about Decentralised Finance (DeFi) , and it is gaining popularity for its ability to democratise finance. Built using blockchain technology, DeFi is one of the latest innovations to come up in the quickly evolving blockchain and crypto world.
This series of talks aims to give everyone a basic level of understanding for the fundamentals behind blockchain and cryptocurrency technology. We will go through the history of blockchain and cryptocurrencies to help better understand what the future will look like and how this technology will transform the financial world.
For more information, please visit here.