Webinar: Green Building Certification – The WELL & RESET Building Standard
26/05/2021 12:30pm - 1:10pm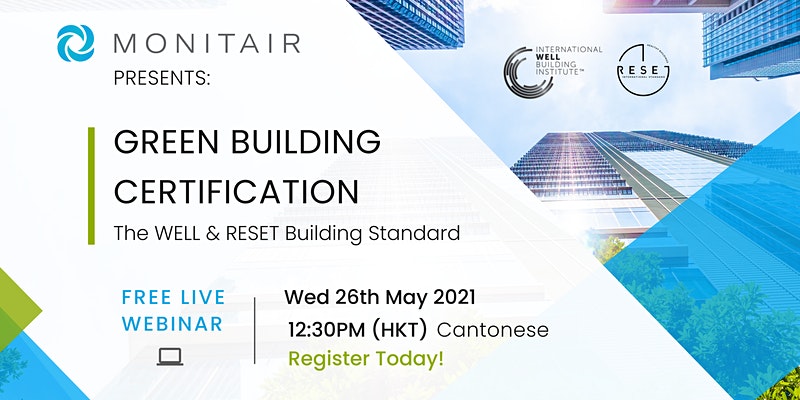 Maintaining healthy indoor air quality for buildings is challenging. As building owners and managers know, indoor air quality is a major component of occupant wellbeing, and being able to control and monitor the workspace environment enables you to:
Attract better tenants
Maintain asset value
Reduce the potential liability associated with underperforming buildings
Green building certification systems are a set of rating systems and tools that are used to assess a building or a construction project's performance from a sustainability and environmental perspective. It is a great way to showcase your business' focus on sustainability to prospective tenants and investors. Today, there are a variety of certification programs that have a broad approach for determining building health, such as RESET™ and WELL.
For more information, please visit here.