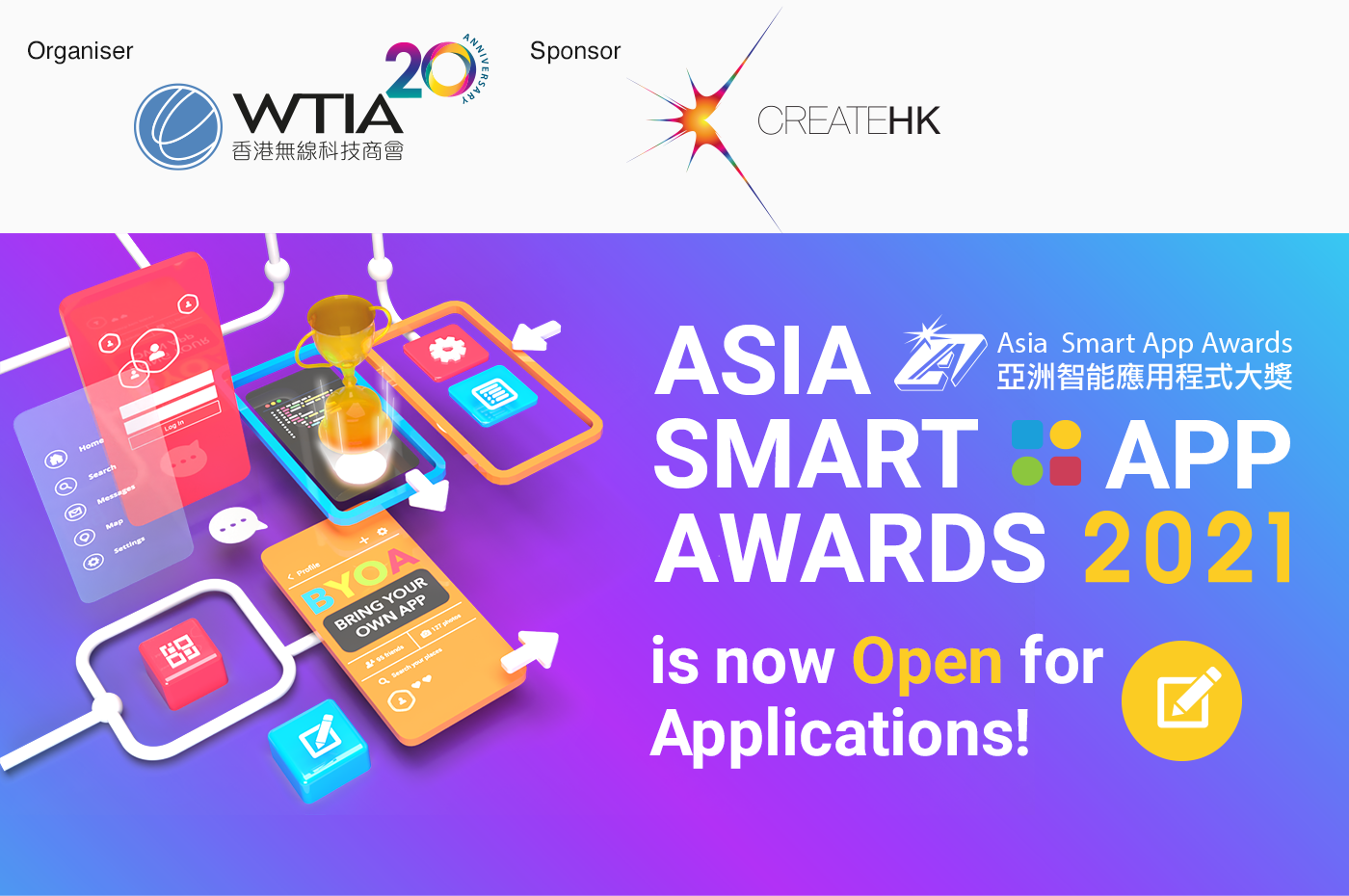 Hong Kong Wireless Technology Industry Association (WTIA) follows up on the fruitful Asia Smart Apps Contests in the past to put forward the Asia Smart App Awards 2021, the 8th Edition, sponsored by Create Hong Kong of the Government of the Hong Kong Special Administrative Region.
By uniting 17 co-organisers from Bangladesh (New!), Cambodia, Hong Kong, Israel, India, Indonesia, Japan, Korea, The Mainland, Malaysia, Myanmar, Philippines, Singapore, Sri Lanka, Taiwan, Thailand, and Vietnam, the Asia Smart App Awards provides a stage for top brilliant application experts in Asia to meet, share, team up and gain from one another in the field of smart application.
We are grateful to invite You, application developer brim with wisdom and talents to submit your inventive smart applications of ANY types to compete with other like entries from almost every corner of Asia!
For more information, please click HERE.