2030 Movement: Tech Trends Fad vs Future
17/09/2020 6:00pm - 7:00pm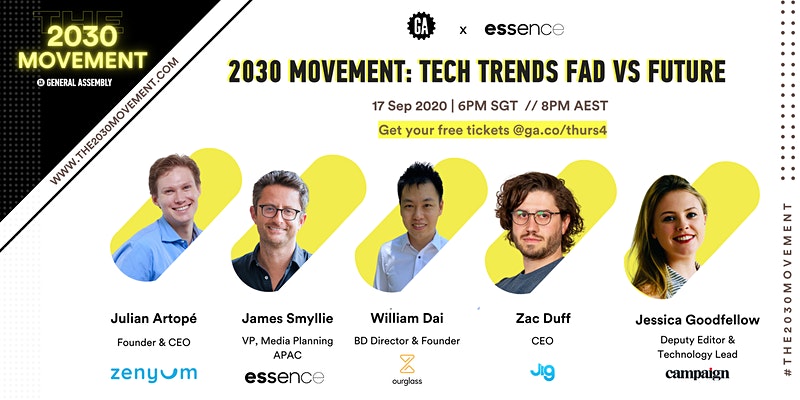 This event is part of The 2030 Movement, a free week-long festival of learning. Head to The2030Movement.com to see the full schedule.
Cryptocurrency, Blockchain, Internet of Things, Data Science – The usual suspects that never fail to come up in any conversation about what the future holds for technology.
The innovation and adoption of new technologies have never been faster. Each new technology brings with it an ecosystem of new apps, experiences, and innovations, so overwhelming that it can sometimes be close to impossible to keep up. Similarly, tech is growing prevalent in and disrupting all aspects in so many different industries; healthtech, edtech, biotech, adtech – the list goes on and on. However, experts have expressed concerns over unhealthy fascination with every cool and shiny tech, as it is hard to distinguish the winner from the overflowing pool and identify what will pass and become obsolete in a year or so.
For more information, please click HERE.