Accelerate Digitalisation to Boost Performance: Some Payment Technologies
26/08/2021 11:00am - 12:00pm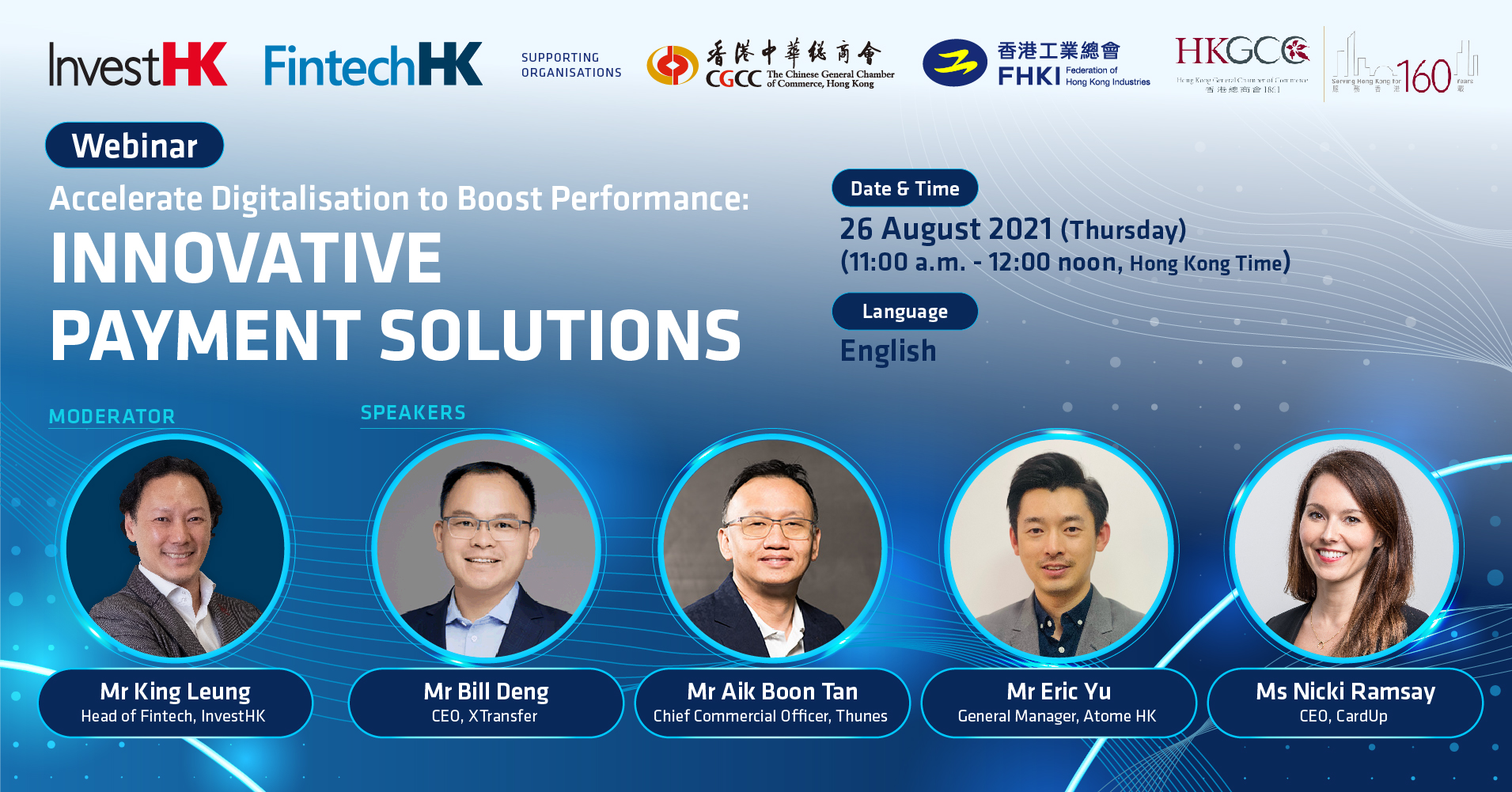 As intra-Asia trade and investment flows continue to increase, Hong Kong remains an important regional trade and logistics hub, especially for the Mainland Chinese firms, to trade and settle payments with ASEAN and other major markets. Reportedly, while the global merchandise trade shrank by 5.3 per cent as a result of the pandemic, bilateral trade between the Mainland China and ASEAN increased by 6.7 per cent from 2019.
This webinar invites speakers to share the latest trends and insights on digital payments. It also explores a few hot trends among the Fintech and investment community – cross-border B2B payments (powered by a robust digital compliance process), BNPL (Buy Now Pay Later), innovation in optimal use of credit cards, available in Hong Kong or in other areas. The speakers will help audience better understand how innovations help reduce cost, improve cashflow, and more.
Language: English
Agenda
11:00 – 11:05 Welcoming Remarks and Introduction
11:05 – 11:55 Discussion
11:55 – 12:00 Q&A Session
Moderator
Mr King Leung, Head of Fintech, InvestHK
Speakers
Mr Bill Deng, CEO, XTransfer
Mr Aik Boon Tan, Chief Commerical Officer, Thunes
Mr Eric Yu, General Manager, Atome Hong Kong
Ms Nicki Ramsay, CEO, CardUp
For more information and registration, please click HERE.