All About UX in HK: 8 Things You Must Know About UX
09/07/2020 7:00pm - 8:00pm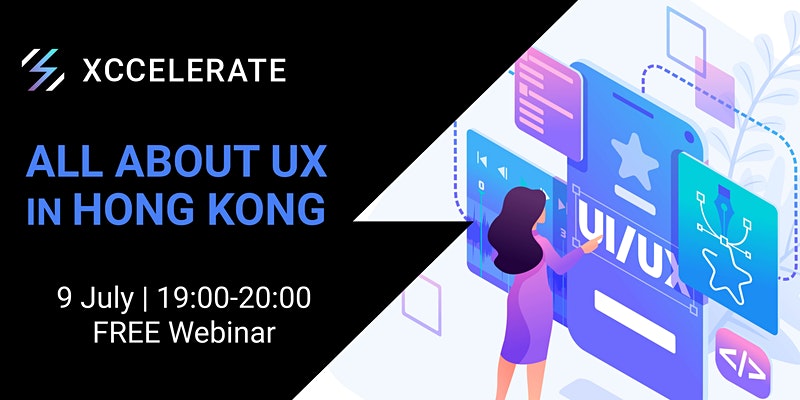 Do you think you are ready to enter the exciting new world of UX?
These are 8 things you have to know, no matter if you are
an aspiring UX designer
an ambitious entrepreneur
go-getter ready to upskill yourself
, we can guide you as you march into the realm of UX design.
Learn important pro-tips for your UX journey. Join us to learn:
What good or bad UX means
How to get amazing career opportunities
How to start your own business with less than 100HKD
And at least 5 more!!
All these opportunities made possible by the power of UX, make the first move towards greatness by signing up!
Who should attend:
Marketers
Students
Designers
Startup owners
People work closely with customers
People who are interested in UX
Design background is not necessary, absolute beginners are welcomed
Language: English
Date
2020-07-09 19:00-20:00
Location
Livestream
For more information, please click HERE.