apidays LIVE HONG KONG – The Open API Economy – Finance-as-a-Service & API Ecosystems
08/10/2020 9:00am - 6:00pm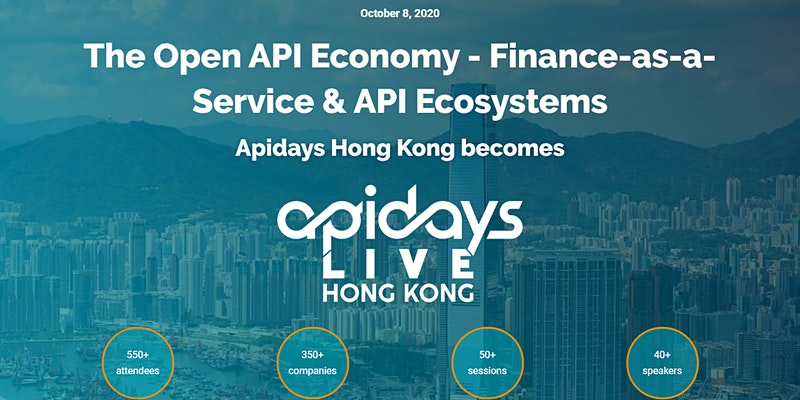 The world has seen various open banking initiatives launched – Hong Kong is no exception. With the launch of an Open API Framework in 2019, there is a strong driving force to banks to publish APIs for different financial products and services aiming of improving the end to end customers' experience and discover effective contextual financial scenarios.
​The key to plugging into the digital ecosystem is APIs. Enabling this is the "API Stack": the set of components, tools, people and processes to link your firm's digital assets internally and externally.
API Ecosystems across sectors are now building up from banking, insurance, payment, travel, retail and entertainment. Regulated enterprises are now working with innovative startups to form regulated yet effective business collaboration enabled by APIs. Apidays is coming to Hong Kong firstly in 2020 to bring the industry thought leaders to share their latest insights.
For more information, please click HERE.