Communications strategies for startups
15/06/2023 3:00pm - 4:00pm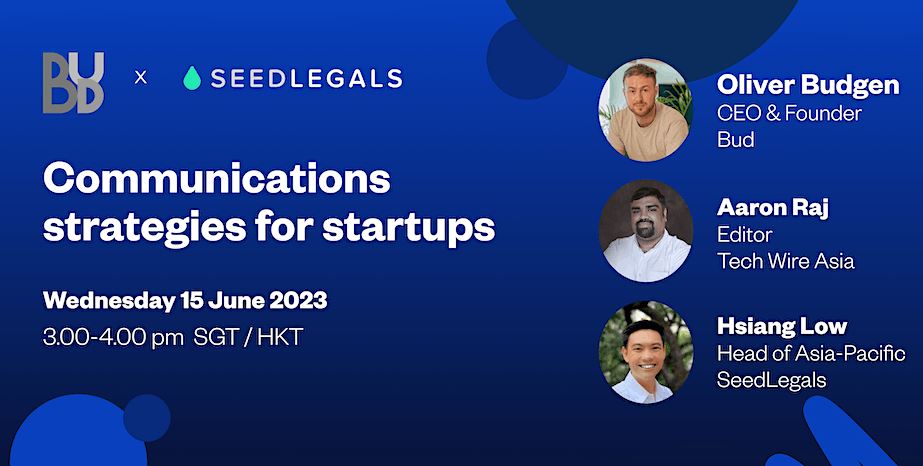 Join us to learn how to boost your startup's reputation and get noticed!
SeedLegals has partnered with award-winning communications agency Bud to bring you this webinar on the communications strategies that will boost your startup's reputation and get you noticed.
By attending this webinar, you'll gain an understanding of:
How comms shapes brand identity and how that impacts a startups success
How to craft a compelling brand narrative
How to navigate the evolving media landscape in Southeast Asia
The importance of building relationships with journalists and media
Alongside practical tips about how to identify and pitch newsworthy stories to the media, and how to create a solid communications strategy that aligns with your business goals and reaches your target audience.
There will be time for Q&A at the end, so feel free to come prepared with your questions!
For more information, please visit HERE.