FREE one-to-one business clinic on government funding powered by PwC and theDesk
28/10/2020 9:00am - 6:00pm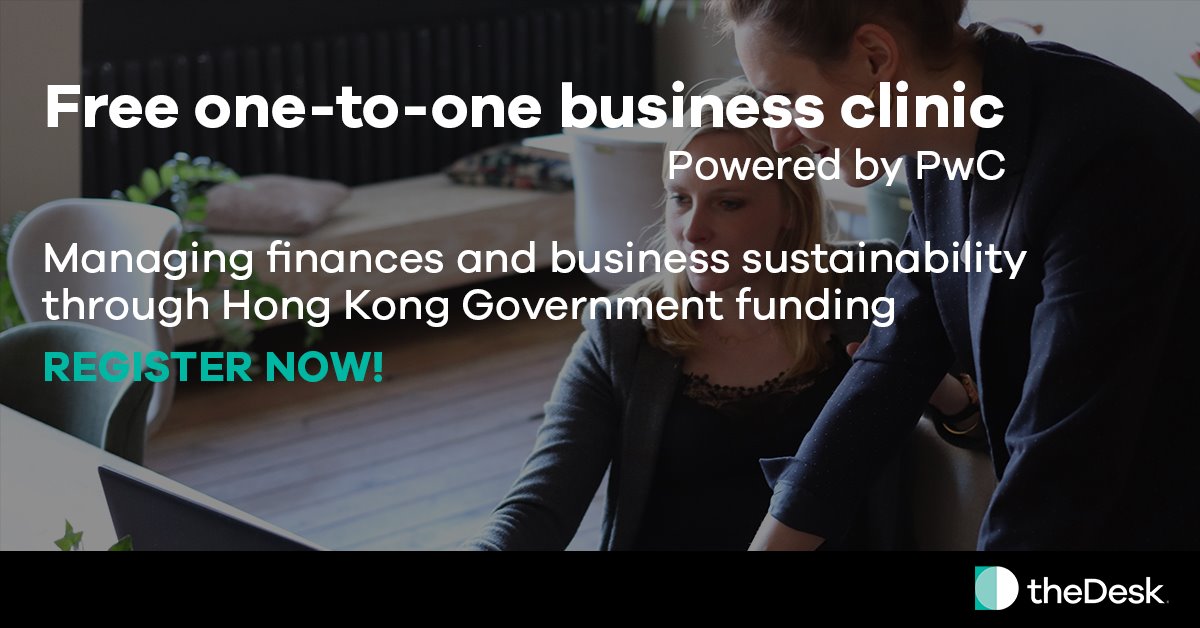 Do you need help with applying for all the available government funding schemes for your business? We heard you!
theDesk is partnering up with PwC to offer a FREE one-to-one 30 minutes personalized business clinic to SME business owners and senior management on the different types of government funding your business is eligible to apply for.
The consultation will be held on Oct 28 (Wed) and is on first-come-first-served basis. On that day, consultants from PwC will customize a session based on your company background and portfolio.
Date: Oct 28, 2020 (Wed)
Venue: theDesk Strand 50
*The event is by registration ONLY.
Learn more and register here.