Free Webinar on EdTech Opportunities in the Greater Bay Area: the Silicon Valley of Asia
11/08/2020 5:00pm - 6:30pm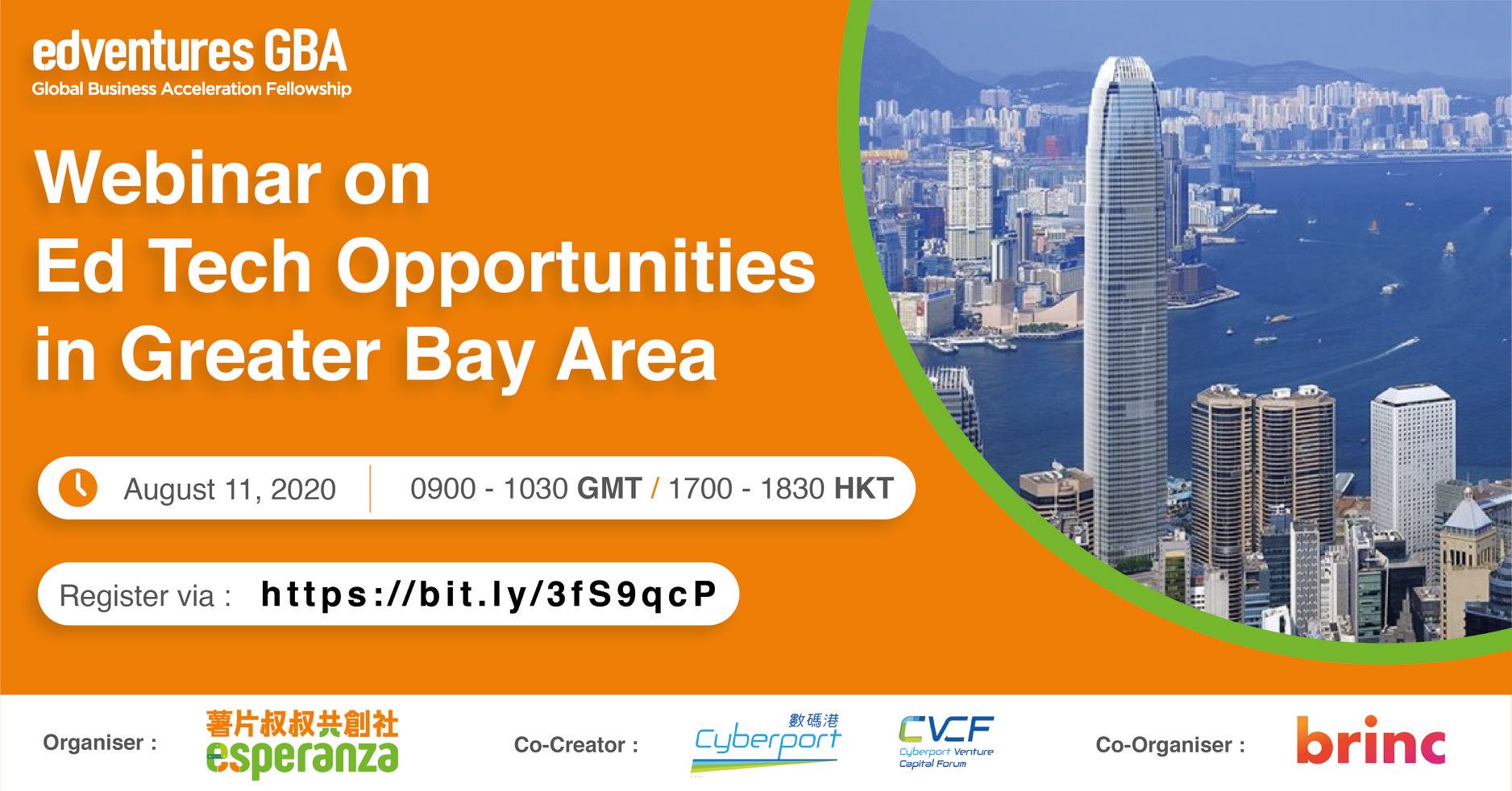 The Edventures Global Business Acceleration Fellowship (
www.edventuresgba.com
) helps growth stage EdTech startups go international through the Greater Bay Area. The GBA is one of the most prosperous regions of China. It is a thriving education market, a launch pad to the global market, a fundraising centre, a R&D test bed for Asia and a global supply chain management center.
Join the free webinar
on 11 Aug (0900 – 1030 GMT/1700-1830 HKT)
to learn from experts how your EdTech business can benefit from the GBA opportunities. Register by 7 Aug via
https://bit.ly/3fS9qcP
.