Kick Start your Career in Data Engineering
19/01/2021 7:30pm - 9:00pm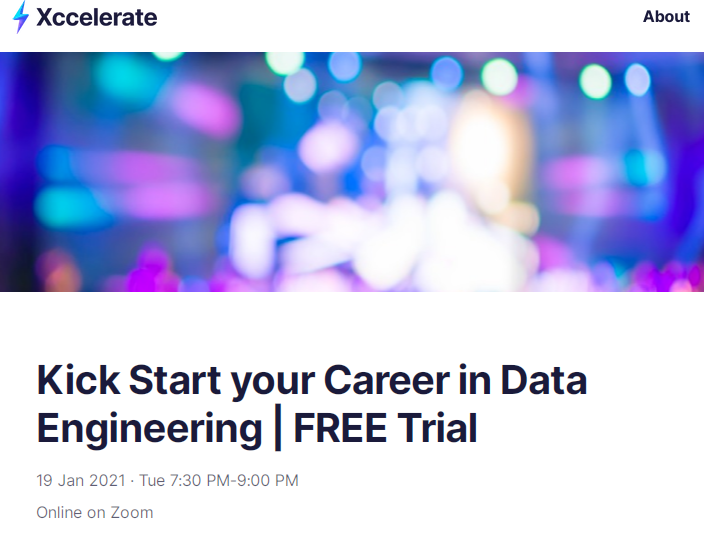 Workshop overview:
1.5 hours of instructor-led training
Introduction to Data Engineering
Demo on a secure command-line big data address book attached to a SQL database
Trial on Python exercise
Career opportunities as Data Engineer
Q&A Section
*Basic skills in Python are recommended but not necessary
Language: English
Your speaker:
Daniel Vu is a passionate data engineer with relevant Python, R, SQL & Tableau work experience. Graduating at the top of his class from Indiana University's School of Informatics, Computing, and Engineering. Daniel is now an engineer at Clover Health, a San Francisco-based health tech company. In his free time, he enjoys teaching his 8-year-old daughter basic programming principles in Python and has a knack for breaking down difficult concepts into easy-to-swallow pills.
For more information, please click HERE.