Tech for Good by French Tech HK/SZ
04/06/2020 6:00pm - 7:00pm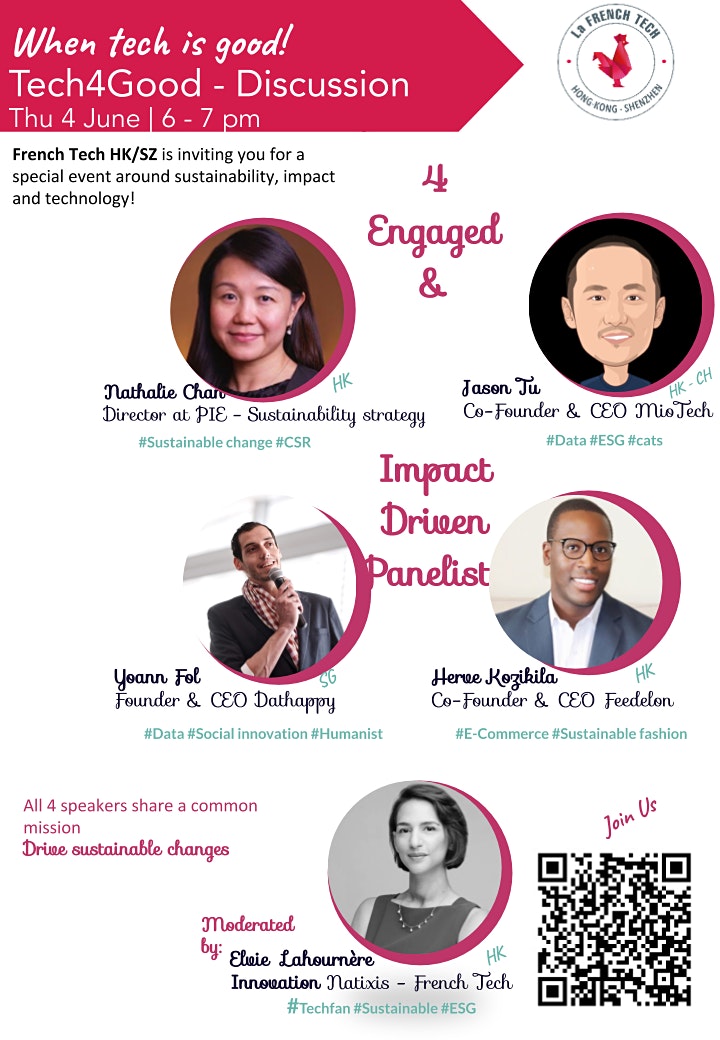 Sustainable Tech Conference with impact-driven entrepreneurs
When tech is good! Post Covid-19, now is the time to take sustainability and responsibility at the heart of our tech journey.
We are delighted to host a panel discussion with impact entrepreneurs ranging from the e-commerce to the finance industry.
All 4 speakers share a common mission: Drive sustainable changes with Technology.
Join us online for this Sustainable Tech Webinar on Thursday 4 June at 6 pm!
Agenda
Speakers' presentations
Panel discussion: Moderated by Elvie Lahournère, Digital & Innovation Director @Natixis. Featuring Yoann Fol, Hervé Kozikila, Jason Tu, and Natalie Chan
Q&A
Speakers
Yoann Fol, Founder & CEO @Dathappy
Hervé Kozikila, Co-Founder & CEO @Feedelon
Jason Tu, Co-Founder & CEO @MioTech
Natalie Chan, Director @PIE
For more information, please click HERE.