WTIA FinTech Webinar Series #1 – How COVID changes mobile payment behavior?
15/10/2020 3:00pm - 4:30pm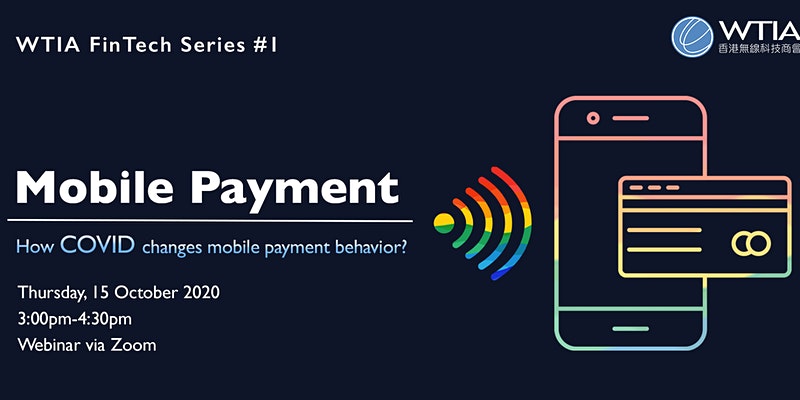 The COVID is a turning point for the payment industry, the new normal including using UPI, IMPS, Mobile Wallets and net banking which could contribute effectively in maintaining social distancing. Other than that, Industries are using mobile technology to maximise operational efficiency, reduce costs, improve customer experience and enhance the competitiveness of their products and services.
The Webinar series will share the insight into rapid changing world of Fintech with various technologies including mobile payment and banking as well as dive deep into topics related to mobile payment.
Join us to explore experience sharing in the 1st wave of the WTIA FinTech Series under the topic "How COVID changes mobile payment behaviour" with speakers from Samsung Pay, Alipay and AsiaPay !
Theme: How COVID changes Mobile Payment Behavior
Date: Thursday, 15 October 2020
Time: 15:00-16:30
Language: Cantonese
For more information, please click HERE.