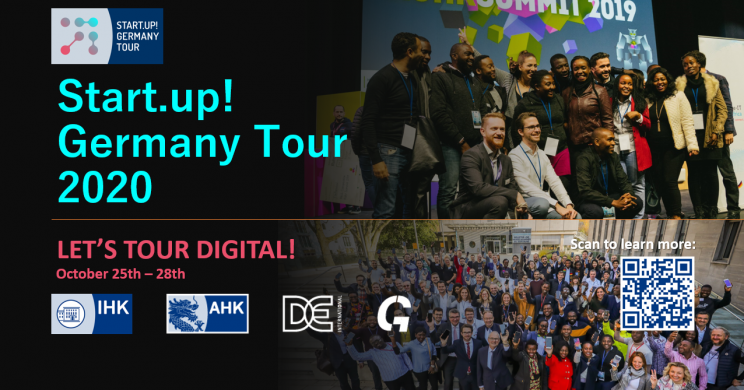 If you are the Startup of insurtech, smart city, logistics & mobility, and looking for a chance to get to know the German market? Curious about the German Startup ecosystem? Want to gain an insight into North Rhine-Westphalia? Can't wait to meet innovators from all over the world and to brainstorm with experts? Join us on our digital tour!
From October 25th – 28th, 2020, a selected group of brave, enthusiastic and like-minded entrepreneurs from all over the world will have the opportunity to explore digitally and visually some of Germany's most promising hotspots for both startups and "old economy": North Rhine-Westphalia.
Within Start.up! Germany Tour 2020 you will get to know large corporations, multinational companies and representatives of the "German Mittelstand". Furthermore you will get an insight into the location NRW and its vibrating Rhine-Ruhr region.
We organize for you: reverse pitches, virtual matchmakings, 1to1 meetings, a speed hackathon and you can apply to pitch your own Startup.
Link of the program: https://www.startupgermany.nrw/access-to-corporates/