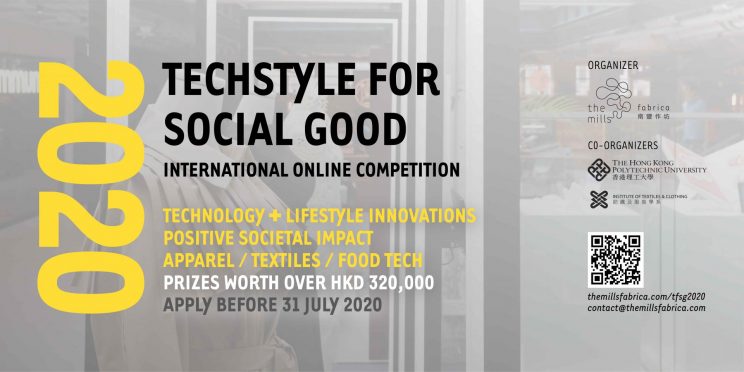 This competition is co-organized by The Mills Fabrica and The Hong Kong Polytechnic University, calling out to students innovating for social good globally.
CALLING ALL TECHSTYLE INNOVATORS
【APPAREL / TEXTILES】
•New materials & supply chain innovations
•Wearables, products merging technology and design, lifestyle brands
•New retail experiences and platforms
【FOOD TECH】
•Supply chain incl. agritech, transparency, logistics, distribution and packaging
•Alternative foods/new food brands
•New food retail incl. food apps, innovative kitchen and retail solutions
Application deadline: 31 July 2020
For more information, please click HERE.