Hong Kong Company Basics: Formation and Maintenance
21/10/2020 4:00pm - 5:00pm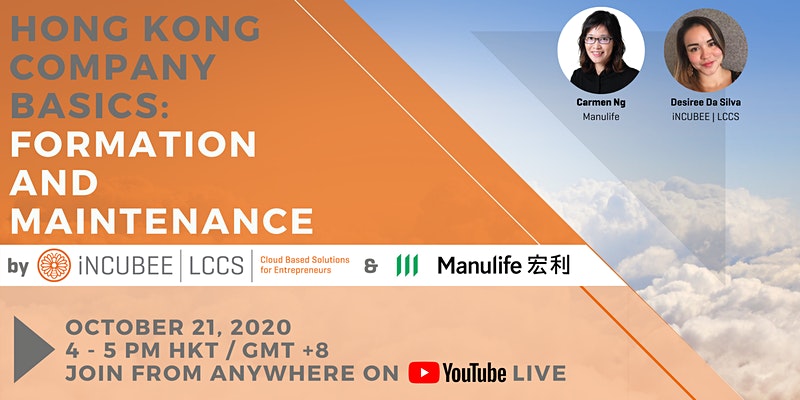 Are you thinking of setting up an HK company? Or perhaps you already have one and am unsure as to how to maintain it? Then sign up now!
Whether you decide to use a service provider or handle matters yourself, it is important to understand what is required to set up, maintain, and manage a Hong Kong company. Join our speaker, who will help equip you with all you need to know, so you can save effort, time, and money better spent on developing your company.
What is going to be covered:
– Explore the basic requirements to set up a Hong Kong company
– Beyond Incorporation; what maintenance is needed to keep the company legal
– Pointers on how to go about opening a bank account
– How to deal with accounting, audit, tax filing & exemption in Hong Kong
– Human Resources; what you need to consider in terms of recruitment and payroll
– What is MPF (Mandatory Provident Fund)?
– Who is covered by MPF system & who is exempted from the MPF system?
– MPF Personal Accounts
– Labour Insurance
– Medical Insurance for Groups
– Government regulations for startups of MPF system
For more information, please click HERE.