The Surge in Food Waste and Plastic Pollution
04/02/2021 3:30pm - 4:30pm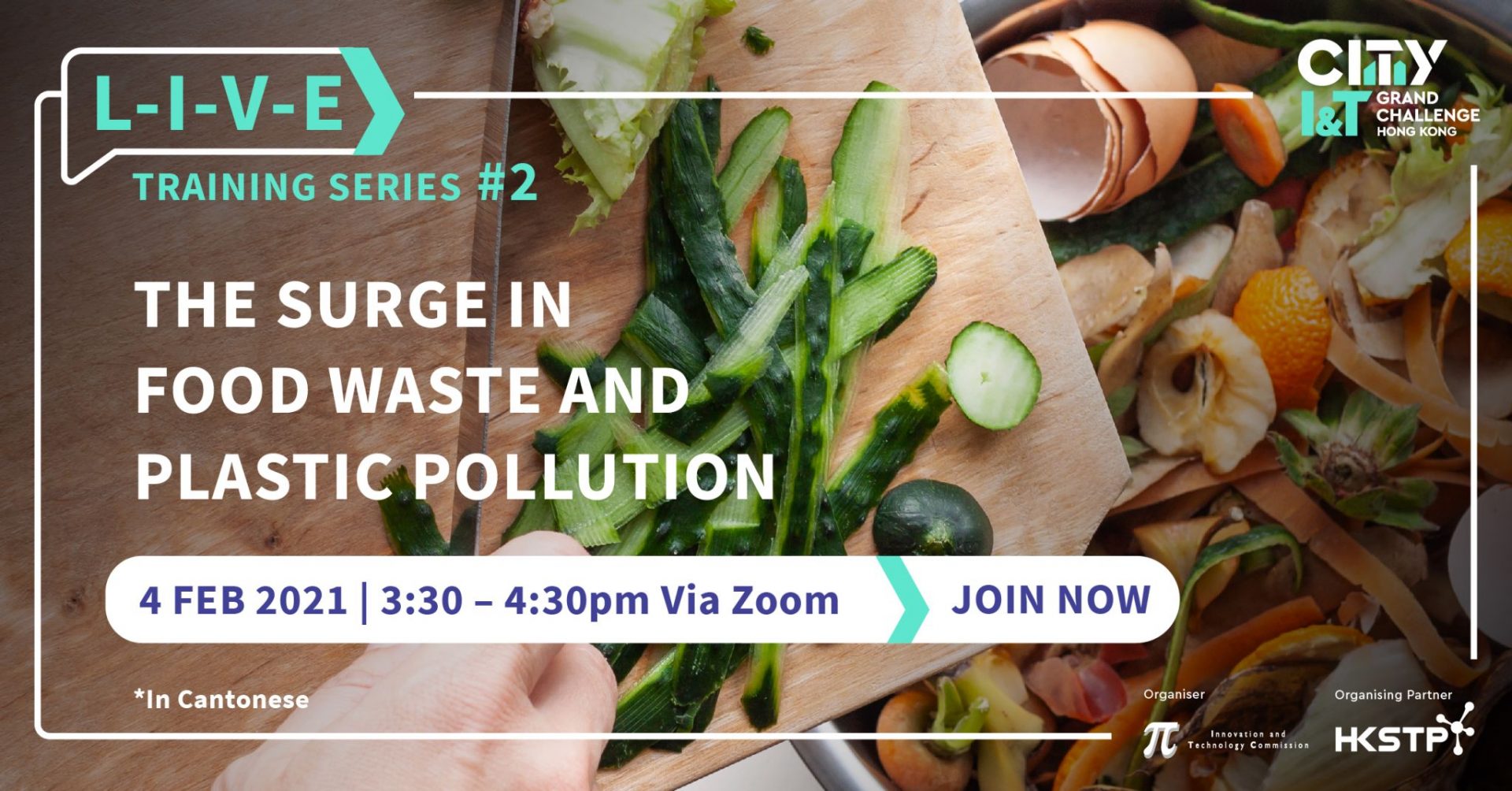 The pandemic has irreversibly changed the way we live with the increase in takeaway orders and a lot more home cooking.
The second live webinar from the 'L-I-V-E Training Series' will invite representatives from the Environmental Protection Department to analyze the challenges arise from disposal of single-used plastic and collection of food waste; related policies for tackling the issues will also be covered.
Register now and let us put you on the path to sustainable innovations.
'The Surge in Food Waste and Plastic Pollution'
Date: 4 Feb, 2021 (Thu)
Time: 3:30 – 4:30pm
Format: Zoom webinar
Language: Cantonese
Registration: http://stp.hk/2MbvkxM